Dumpster rentals just got easier with Brennan Dumpsters! If you need a high-quality dumpster for your next project, we have the perfect solution for you. As a locally owned and operated business with years of experience, we know a thing or two about dumpsters and we're happy to help our local friends and neighbors with making sure that you have the right waste management equipment to effectively complete your project. From our friendly, smiling associates to our guaranteed low prices, we'll soon be your number one choice for dumpster rentals!

Roll Off Dumpster Rentals
We're your local roll off dumpster rentals specialists. You won't find a more extensive selection of dumpsters around. We make cleaning up and hauling away your waste simple and efficient. We know that every job has specific requirements and that there is no one-size-fits-all solution, so why rent from a dumpster rental company who offers only one size of dumpster? We provide tailored solutions that fit well with both the scope of your project and the space you're working with. Whether you're planning to clean out your garage finally or you're a contractor about to embark on a new construction project, we'll rent you a premium dumpster that gets the job done right. You can feel good about your choice to rent from Brennan Dumpsters because we work closely with our local waste management and are committed to responsibly disposing of your junk.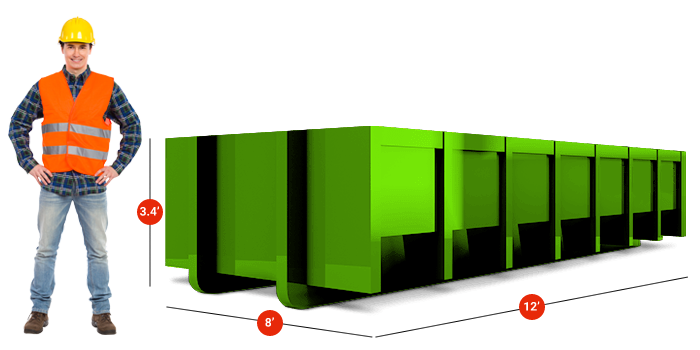 10 YARD DUMPSTERS
Capacity Equivalent: 4 Pick-up Loads
Ideal for household cleanup projects, including removal of old carpets, small furniture, toys and other household items. At just 3 feet tall, this dumpster is easy to load, too.
Book Online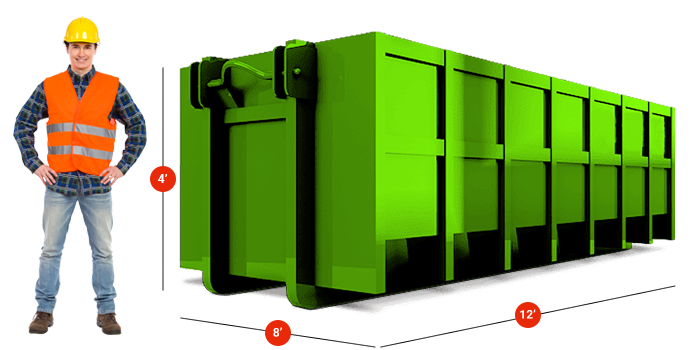 12 YARD DUMPSTERS
Capacity Equivalent: 6 Pick-up Loads
Great for yard cleadup, house clean up, and small remodeling projects. This dumpster offers a lot of room allowing you to remove a ton of junk all at once.
Book Online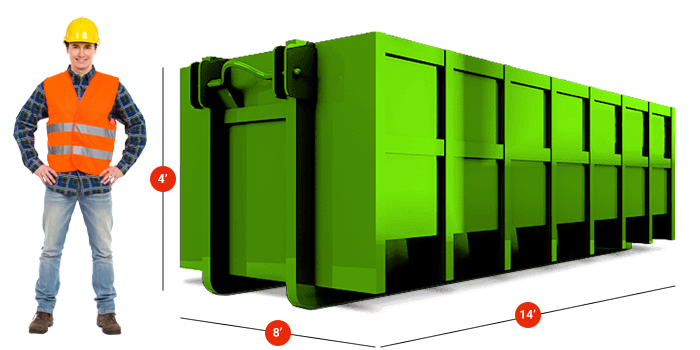 15 YARD DUMPSTERS
Capacity Equivalent: 8 Pick-up Loads
This dumpster is large enough for bigger remodeling project like bathroom renovations, or full attic and garage cleanouts. Great for bulky, heavy and large materials.
Book Online
The Waste Management Dumpster Rentals You Need
Waste management dumpster rentals play an important role in a variety of projects. From spring cleanouts to yard projects, when you have junk, you need a reliable place to put it, and you need to know that your waste is being disposed of properly. That's exactly what you'll get with Brennan Dumpsters. We're proud to deliver and maintain a whole fleet of high-quality dumpster rentals to our local community. And we love knowing that our business is playing a part in the cleanup and beautification of our community. Why delay on your next project when Brennan Dumpsters makes it so easy to get the right dumpster to haul away your refuse efficiently?
The Roll off Dumpsters You Need to Get the Job Done Right
Ready to get the ball rolling with your dumpster rental? We make the reservation process simple and convenient. We offer a variety of online tools that allow you to not only check out what options we have available but also to estimate your costs with our online calculator and make your reservation right online! Of course, should you have any questions for us, the friendly and knowledgeable Brennan Dumpsters team is here for you when you need us. We welcome everyone to rent your dumpster with us. From contractors and commercial clients to homeowners, let us help you complete your next project!
24/7 Availability
Our Dumpster Rental's services is always accessable online. Make your selection, schedule dropoff and pay for services anytime of the day, at your own convenience
On Time Delivery
You can always count on us being ontime, and you choose what time works best for you. All of our drivers and junk removal specialist are trained professionals
Here are a few items that we do not pick up:

Tires of any kind***, Computers/Television/Electronics***, Propane Tanks***, Car, truck or commercial batteries, Refrigerators, air conditioners, dehumidifiers, etc.**, White goods(washer, dryer, etc)***, Hot Water Heaters***, Yard Waste, Asbestos or material containing Asbestos, Any type of Hazardous Waste, Paint, Oils & Liquids( Paint in containers must be in solid form), Beams over 8'(Must be cut down to 8' or less), Pesticides/Fertilizer, Concrete, Bulk Roofing Shingles, asphalt, soil.
***Please ask pricing on these products to remove
Mattress & Box Spring fee $40ea additional
If any of the listed items are found in a container there will be an additional charge per item to the customer! Any Hazardous or Asbestos Material found in the container you will be held responsible for all fines and costs involved incurred to Brennan Landscaping Inc.
Here are a few examples of items we do pick up :
Construction/Demolition Debris
Household Garbage(Furniture, toys, garbage, etc.)
If you have a question if you can put an item in the dumpster, please call Tim at
518 461-9958
10-yard Dumpster
Our 10-yard dumpster is the perfect, compact size to fit in small spaces, but still hold plenty of waste! We recommend this dumpster for small home projects like spring cleaning, basement or garage cleanouts, or even small home renovations. Don't worry if your home has limited space, we'll find the perfect spot for this small, but mighty dumpster.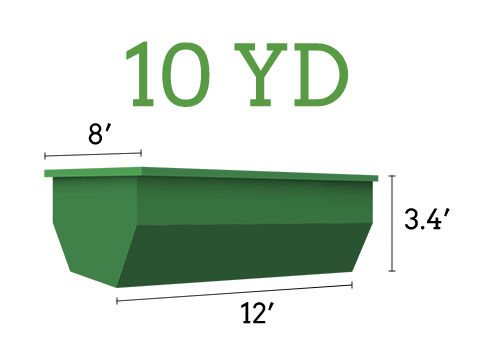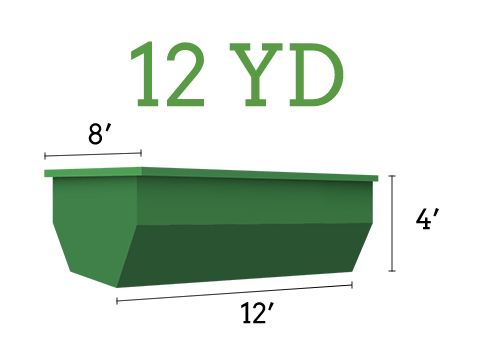 12-yard Dumpster
Our mid-size dumpster rental option is our 12-yard dumpster. This sized is a great choice for small commercial jobs, home renovations, landscaping projects, and more. This dumpster can hold 1.5 tons of junk safely and reliably.
15-yard Dumpster
Our 15-yard option is our largest choice in the fleet. You'll want one of these for your large-scale projects that where you have 2 tons of junk to clear. This dumpster is ideal for commercial projects and large-scale construction projects.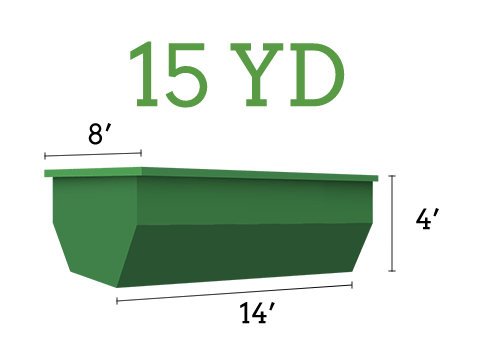 Call us today!
(518) 346-8266
Don't delay your project any further, reserve your dumpster rentals today and get the ball rolling! When you trust the team at Brennan Dumpsters, you can rest assured that you're getting the highest quality roll off dumpsters along with the best customer service around. We love what we do, and we're excited to help you complete your next project with ease. Our dedicated team is here for you every step of the way should you have any questions about which dumpster is right for your job or what materials you can put it in.

Reserve your dumpster online today with our easy and convenient dumpster rental ordering system. Or, give us a call or send us a text. We make getting in touch easy and you can guarantee that a friendly, helpful associate with be on the other end of your inquire, always.
Get in touch today for your free quote for service. Let us show you the way renting a dumpster should be!
Office Hours
Brennan Dumpsters is available to serve you when you need us the most.

Our Service Area
Brennan Dumpsters has been proudly serving the communities around Schenectady, NY. Cities we service include:
Schenectady
Albany
Saratoga Springs
Niskayuna
Rotterdam
Scotia
Rexford
Ballston Spa
Clifton Park
Latham
Menands
Troy
Waterford
Watervliet
Delmar
Guilderland
Colonie
Altamont
Berne
Princetown
Cobleskill
Pattersonville
Glenville
Charlton
Amsterdam
Mechanicville
Cohoes
Loudonville
You can see our service are arange on the map. If your project site is beyond the radius show on the map, just let us know. We can arrange to deliver units even farther out.